Trends in Kitchen and Bathroom Design: Popular Stone Choices for 2023
As we step further into 2023, the world of interior design is embracing exciting new trends in kitchens and bathrooms. These spaces, often considered the heart of the home, are continuously evolving with fresh ideas and innovative materials. When it comes to countertops and surfaces,…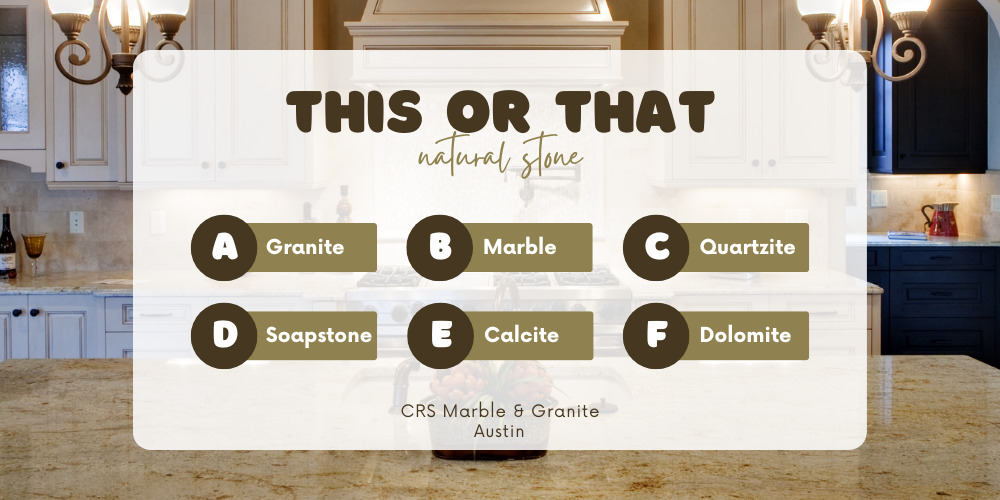 Choosing the Right Natural Stone for Your Countertops: A Buyer's Guide
CRS Marble and Granite's latest blog, 'Choosing the Right Natural Stone for Your Countertops: A Buyer's Guide,' provides essential insights for homeowners and designers embarking on a countertop project. Discover the unique characteristics of popular natural stones like granite, marble, quartzite, soapstone, calcite, and dolomite, and learn how to select the perfect stone to match your lifestyle, budget, and design preferences. Find expert advice on maintenance, durability, and aesthetics to make an informed decision for a stunning and functional kitchen or bathroom upgrade.
The Timeless Elegance of Granite Countertops: A Comprehensive Guide
Discover the enduring allure of granite countertops in our comprehensive guide. From its natural beauty and versatile aesthetics to unmatched durability, heat resistance, and timeless design, explore why granite remains a top choice for kitchens and bathrooms. Learn about its maintenance, customization options, and the added value it brings to your home. Dive into the world of granite and elevate your space with its timeless elegance.